"Dr. Andrew Hawrych has been named a 2020 Top Doctor by Naples Illustrated. This special recognition will be featured in the April 2020 issue of Naples Illustrated"
Doctor Hawrych Practice Philosophy
The practice of Facial Plastic Surgery can provide you with the exquisite benefits of science and art. When you make decisions about facial plastic surgery we listen to your each and every concern and then introduce you to all available options and let you make the decision what is best for you so you can achieve your goals. At our center you will be treated with honesty, respect and unparalleled care.

ANDREW HAWRYCH, M.D.
A complete array of Facial Plastic Surgery procedures, Skin Care products and Cosmetics for men and women is offered at our center. Contemporary surgical procedures are individually tailored for each individual patient to achieved the best possible outcomes improving patients appearance and self confidence. A wide variety of physician anti-aging skin serums, creams, lotions and cosmetics is available at our center.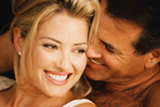 Doctor Hawrych performs a wide variety of facial plastic surgical procedures for men and women. He specializes in and has devoted the majority of his practice to the facial plastic surgery procedures and facial rejuvenation.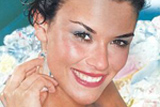 Dr. Hawrych is continually employing the latest technological advances in the field of Facial Plastic Surgery to give his patients the results they're looking for. As a result, with many procedures, you can expect a natural effect with almost instant results and faster recovery than ever before.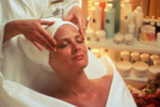 Through the latest technology in facial plastic surgery treatments can be safely completed using local anesthesia or general anesthesia in an accredited same day surgery centers with board certified anesthesiologists.
None invasive procedures that include Intense Pulse Light treatments, Botox, Dysport, Xeomin and fillers such as Juvederm, Restylane, Belotero, Radiance and others are utilized in our center to achieve all the benefits of the none surgical rejuvenation of the face and neck. With some of these treatments you will see immediate results with no down time.
For patients that desire to look better and have a fresher look we offer the services of licensed esthetician including microdermabrasion, chemical peels and a variety of refreshing facial treatments, skin care products, cosmetics and makeup applications.